Parametric Workshop | 5 Days | 19, 20, 26, 27 Feb & 5 Mar, 2022
Be a part of the 4 days extensive workshop on Parametric Design and the role of AI in Architecture "AI-Urbanized".
​
The technique of computational thinking marks a paradigm shift where the relationship between elements is used to shape and dictate the form of the geometries. With computational thinking, the focus shifts from modeling the geometries to the process of defining geometries.
​
In AI-Urbanized, we share deep insights on how we can comprehend, proctor, quantify, and computationally design spaces of any scale.
Virtual Exhibition
​
The Workshop will involve the Participants Collaborating with each other and Designing a Conceptual Project with the Learned Concepts.
​
​
​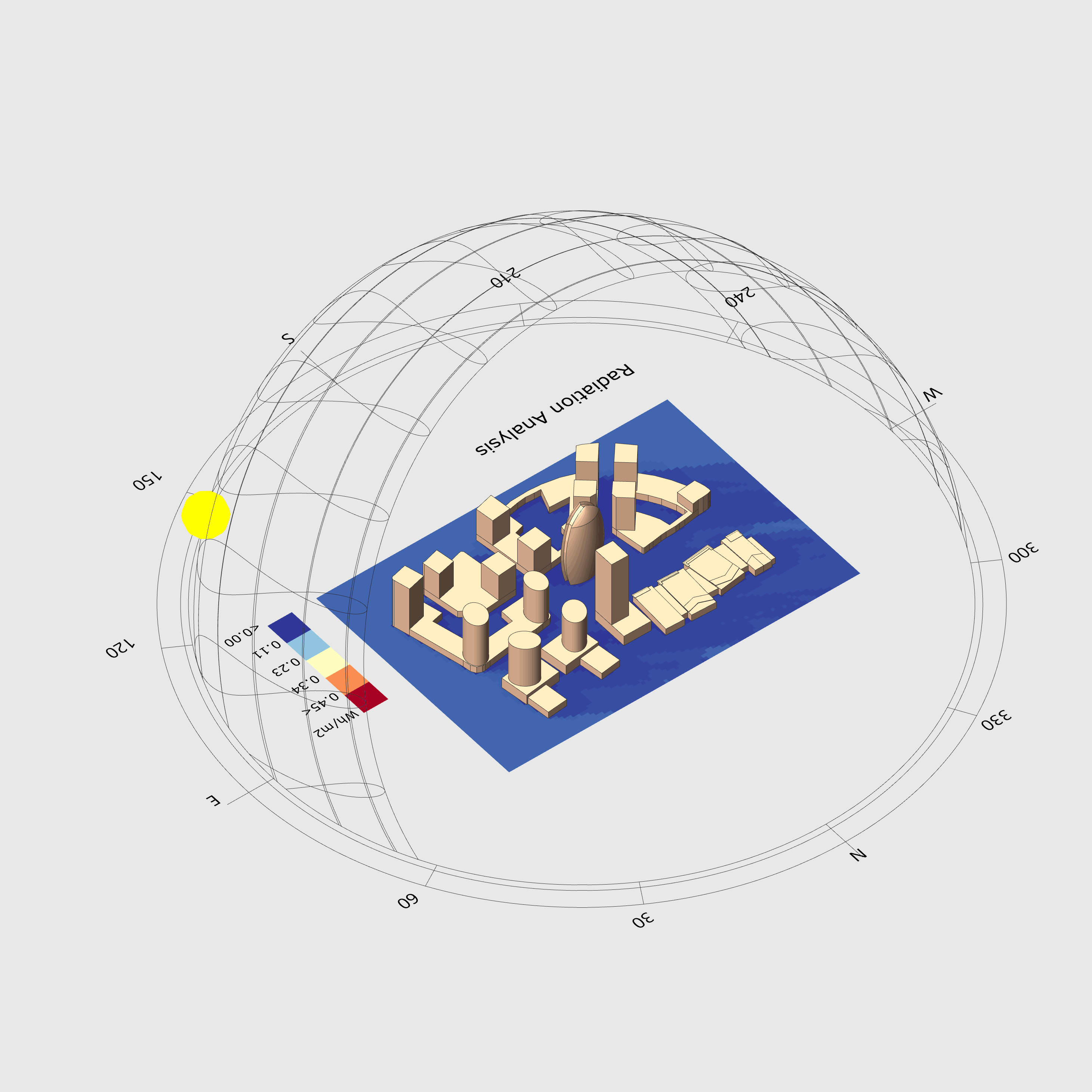 ​
Topic: Environmental & Geo-Urban Analysis
Software: Rhinoceros & Grasshopper 3D
Plugins covered: Ladybug, Honeybee, Wallacei, Human, and many more
Duration: 5 days
Time: 11 AM to 5 PM
Mode: Online Live Interactive Sessions
Day 01
​
Introduction to Grasshopper

Introduction to Rhino

Role of Environmental Design

Environmentally responsive design case studies

Energy Efficiency (Macro & Micro Scale)

Day Light Analysis

Solar Study & Ray Tracing

Real time radiation analysis

Comfort Analysis

Form finding and View Rose Modeling

Maximizing views while minimizing Sun Exposure

Data Comparisons: Visualizing, Analysis & Inferences
​
​
Day 02
​
Quantifying visual access to Scenery

Form finding via Visual Quantification

Extracting and City Map in Layers

Mapping Human activity to Quantify Spaces

Case Studies

Mapping Human Interaction in the City

Drawing inferences & hotspots for design intervention*

Illustrating the urban study in an animation*

Identifying site based on Human Comfort at Building & Urban Level*
​
Day 03
​
Facade manipulation based on Movement & Environmental Studies
(Generative Learning)
Multi-Objective Evolutionary Algorithms (MOEA)

Introduction to MOEA

Process of MOEA

Optimizations through MOEA

Simulating Human Movement and Way Finding

Introduction to Space Syntax

Process & Applications of Space Syntax*

Space Syntax Simulation to identify the important routes*
​
​
Day 04
​
Design Studio Excercise

Collaboration and Design based on Architectural Agents
​
​
Day 05
​
Design Studio Virtual Exhibition

Design Reviews

Workshop Culmination
Architectural Students & Professionals with Parametric Aspirations

Beginner & Intermediate Users of Computational Design Domain

Designers wanting to test out new methods of Designing and Form Finding

Students aiming for insights into the practical Architecture Industry

Basic Knowledge of Grasshopper & Rhino is required
Ar. Piyush Prajapati
Computational Urban Designer
Piyush Prajapati is an architect and a computational urban designer working majorly in Dubai and India. He graduated from GCA, Lucknow, India (2014) India and was awarded the Best Architectural Project in India by the Council of Architecture.
He, later on, went to pursue Masters in Machine Learning Urbanism from Bartlett School of Architecture, UCL, London, where he holds the Computational Award for his research (2019). He holds felicitations by the President of India and many other international podiums. He is also an Advisory Member of IJMAR.
​
His design research is currently running in an Exhibition at Pompidou Centre, Paris, under the theme of Simulated Intelligence: Neurons. He holds expertise in Artificial intelligence and its role in design and architecture. His main works focus on the amalgamation of computer intelligence and human intelligence to yield better design results.
Archive
(Previous Iterations)
Participants' Explorations
"In this Pandemic, I have already done 2 workshops...but none of the faculty had this level of dedication and also this level of interactive workshop. With the amount of patience Chinmay Sir cleared our doubts and that to one to one...is what the student's satisfaction is! Yes, having a competition after the workshop is surely the best introduction from the Equim! You've set the standard for all the workshops being conducted online! Feeling proud to become part of this Community Finally, I am PARAMETRIZED!"